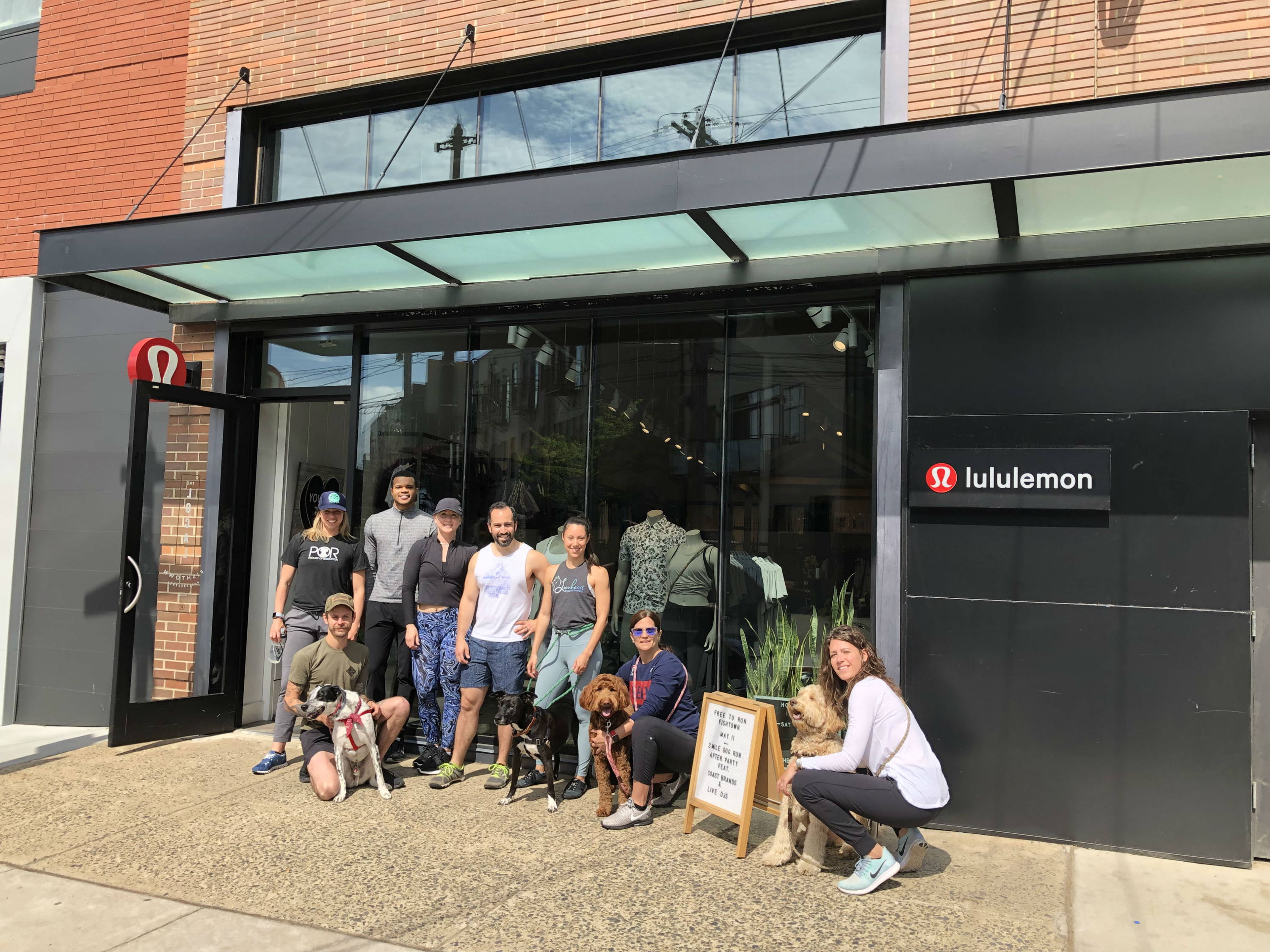 When launching a new business, like anything new, it is a struggle to get your name and your story out there. While working toward exposure I felt the best chance of success was to find a way to connect with our local community, being that it's the root and foundation of Coast. I knew if we were going to partner with someone, it was vital to look for organizations that share similar values: empowerment, freedom, community, and service. I reached out to local Philadelphia organizations and media outlets letting them know we launched, asking for a shout out or feature.... with no response. It is funny to me, how our minds work. I was prepared for this rejection - one of the perks of working in the field I came from for so many years. At an early age I learned 'don't take the no's personal, but rather, figure out a way for people to say yes'. Although the hurdles made me take a longer path, it has helped me appreciate the little successes and strides of Coast Brands even more. And as I mentioned in my previous blog, it allows you more time for what really matters! Being free, meeting new people, getting the chance to hear their stories, and enjoying the time we have. This is the true foundation of our lifestyle brand.
With what felt like multiple dead-ends, I went back to researching opportunities to help Coast grow, and came across an article about the lululemon Fishtown Local. Through lululemon's local store concept, they have created a "community hub" within each of the Local locations. What I found amazing was the commitment to helping educate, and support the community in which they reside. The Local stores also help entrepreneurs and artists grow their business by showcasing them within their space.
What?! - I almost didn't believe it. I have worked with many large, successful companies throughout my career- none of which gave back to this degree.
I pondered on how I would approach this amazing opportunity:
- I could send an eloquent email describing our newly launched business & it's local Philadelphia roots
OR
- I could focus on our passion around helping others find their freedom & our Free to Be mantra
OR
- I could share how our demographics have many similarities, and how we feel lululemon being extremely dog friendly, makes for a wonderful fit.
I decided not to do any of those things.
Instead, I gathered up a few of our products from our initial line, Briggs, and off we went to the store. I felt hesitant, retail can be a cold place, especially when dealing with a high-end retailer. I walked in and was immediately welcomed by the warmth of the wonderful people inside. I introduced myself, Briggs, and Coast's story. I shared how truly touched and thrilled I was about the positive impact their brand is showing local Philadelphia business owners. From the moment I got there, I observed how the environment was earthy, and felt more like a place to hang out than to shop. In fact, that is exactly what some were doing; my Fishtown neighbors were coming in and out to chat, share some laughs, or just to say hi. In the middle of the store was a huge, open walled structure of a house where a local business had their products on display. It was perfectly genuine and artistic- exactly how I envisioned my small business to feel to others.
Now what?... Sometimes there is nothing better to do than just ask. So, I asked if they would be willing to consider having us pop up in their store. This is where our relationship began. The "yes" we received after the many "no's," felt so rewarding. This little win re-sparked my focus, and gave me the energy I needed to continue to grind.
We recently ended our 3rd time popping up in the lululemon Fishtown Local, and the time spent there has been beyond any of my expectations. Every person that I have gotten to know at the shop has been incredibly thoughtful, kind, and inspirational to me. It has provided us the chance to personally connect with some awesome individuals and their super cute pups! For a small business like Coast, it has helped us grow awareness and exposure locally. Equally important, however, it has impacted me personally. I've had the opportunity to meet amazing people, who are each living their own version of "free to be."
The ongoing support, validates that what we believe in is being embraced and understood. Throughout our time here at the lululemon Fishtown Local, we have gained some amazing friends, grown our business, and learned so much! A few things I am eternally grateful for as a small business owner. This experience inspired a goal I added to my vision board: To one day be successful enough, that I can offer the same opportunities to local entrepreneurs who need that one "yes."
We want to thank everyone at the lululemon Fishtown Local again for their love and friendship. We cherish each and every one of you! We also want to thank everyone who has shown us tremendous love, support, and feedback. It means so much to us!
XOXO!
Tara & Briggs